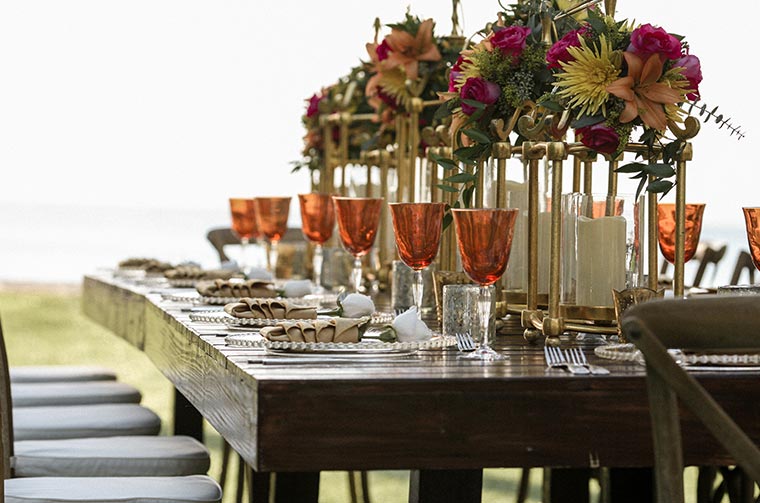 Whether you're having a party or function, a few business event ideas can go a long way to breaking the ice or setting the stage for what's to come. We've helped our clients through many events, from corporate to weddings, and so we've picked up a repertoire of ideas that work well, as well as some uncommon ideas that can make your event stand out. Here's one that really works for large groups that don't know each other well:
Breaking the Ice
If you're planning a corporate event, especially with different branches coming together, it can be great to help everyone mingle. It can be very intimidating for many people to reach out and connect with others – especially in a business environment. The problem is we tend to default to the standard questions, "What do you work in?" etc. It's a trap because the same old boring questions will only give you the same old boring answers. They prevent participants from really getting to know each other. Instead, consider encouraging new ways for people to interact. One great example is to use a 'speed dating' style icebreaker game. The aim is to separate attendees into smaller groups in different locations around the party marquee. Give them a list of questions to ask each other and then give them 5 minutes to speak to three new people.
Some example questions:
Are you working on any personal projects at the moment?
What's your favourite thing about your hometown?
Where is favourite place in the world? And why?
What's your biggest fear?
Need More Business Event Ideas? When in doubt, poll!
If you're planning a large event and want to test the waters, it's never any harm to send out a poll well in advance to get a sense of what people have enjoyed or not enjoyed in previous outdoor events that they have experienced. This will give you some ideas and hints. Though not always necessary, there are often things that we can overlook that aren't apparent until we start asking questions.
We can help you out no matter where in the country you are. Whether you're looking for marquee hires in Limerick or simply looking for toilet rental costs in Dublin, we have you covered! Just reach out to us and we'll be happy to help in any way we can.