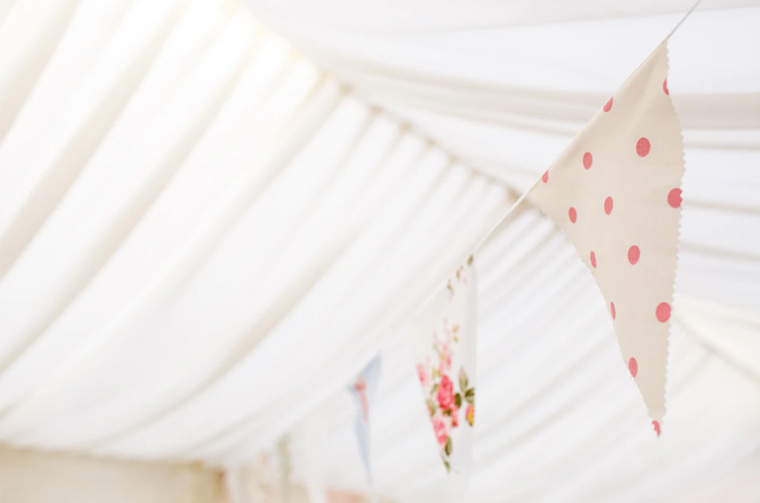 Basic rain cover is essential when it comes to organising a great outdoor event. Whether winter or summer, we always have our unpredictable Irish weather to contend with. This means that for any outdoor event, it may be wise to anticipate the potential for a cold breeze or a bout of rain with a well-placed party marquee.
Basic Rain Cover You Can Rely On
You can never be certain what the weather will be like on the day of your event — or at any particular minute of that day. We've all experienced that moment at an outdoor party or event when a beautiful summer's day went from idyllic to catastrophic; Everyone starts to stampede from a heavy rain shower that seemed to materialise from nowhere. The warm party atmosphere is washed away with the rain; It's hard to have fun when everyone is cold, wet and shivering.
You Don't Have to Choose Between Rain and a Collapsing Tent
In Ireland, we're always at risk of rain, with a strong breeze that an average quality shelter cannot withstand. When it comes to basic rain cover, such as with a traditional style marquee, most setups were designed to meet the requirements of more moderate climates. Most systems on the market do not hold well under duress. It only takes a few unexpected gusts of wind (the kind we can get on any good day in Ireland) to flip, tear, or destabilise a typical shelter. The party atmosphere will not last if half the guests are busy holding down a tent that's trying to take off.
Basic Rain Cover You Can Rely On
For decades, we have been providing high-quality marquees for Irish events. We have seen it all, and over the years, we've field-tested a range of systems and setups to ensure we provide only the sturdiest, most reliable shelters and marquees for your event. We have seen our setups withstand the worst of our Irish weather, and we have seen how the party atmosphere can continue without interruption.
You don't have to have a big budget to provide a great experience that everyone will enjoy. If you'd like to discuss your event, you can contact us today for a quote or advice.