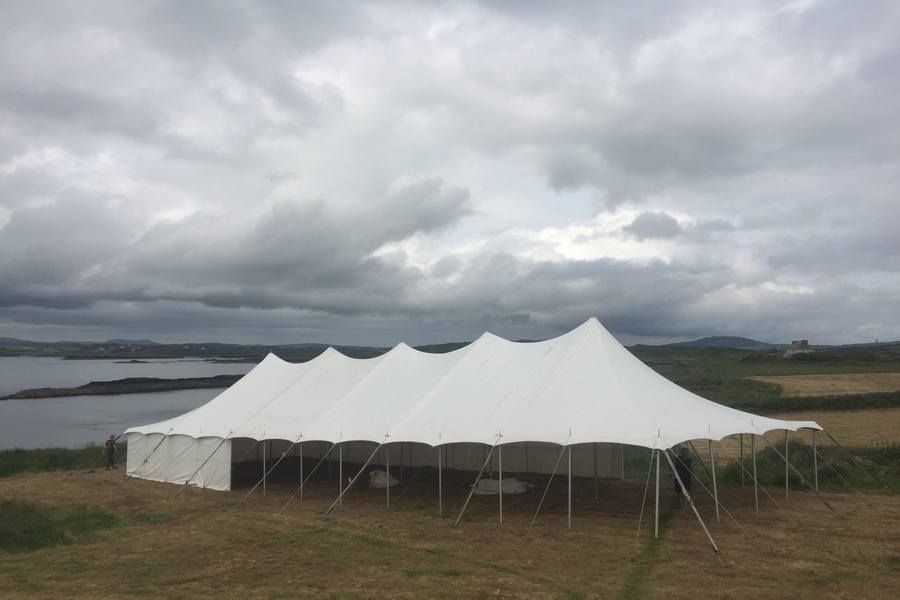 A classic style tent has remained popular for generations for a good reason. There's something very special about a traditional pole marquee. They can bring an element of class and refinement when placed on a clean green area. These structures provide an excellent atmospheric space for outdoor events, be they for garden parties, outdoor shows or functions.
With our classic style tent, you have plenty of width and height space with stunning lines and curves. We provide a range of lighting and accessories for whatever event you're planning. If it's an outdoor wedding you need, we have the lighting and equipment to make it something very special.
Classic Style Tents: The details matter
When you're running a high-quality event, you want the details that make the setting feel special. With our traditional-style tents, you have a white canvas with beautiful wooden poles and other elements which really give that victorian vibe. When placed outdoors in a lush green space, it really feels special.
When you call on us, we'll assess the space for your event and make a plan based on your needs that will get you the best sunlight, with the best shelter. If you need other provisions, from staging to luxury toilet hire, we will be able to make some recommendations. Our millennium luxury trailer unit provides everything you'd want for a high-class event or wedding. Clean, modern-looking, and with a solid construction, they feel more like the bathroom in a four-star hotel than a portaloo.
Getting an Estimation for Your Event
If you're planning an outdoor event or wedding, then the quality of your tent is essential to your experience. We provide an efficient service. And in addition to our classic style tents, you can also enjoy one with a glass wall which looks stunning, provides plenty of daylight (which is what we're all after when we plan an outdoor event), and keeps the wind outside. You can contact us if you need an estimate for your hire cost of a wedding marquee. This will be based on your needs, the size of your event, the type of accessories and other features you'll need, and more.
If you'd like more information on our services, you can always contact us. We're available for any query and always happy to give advice if you need it.