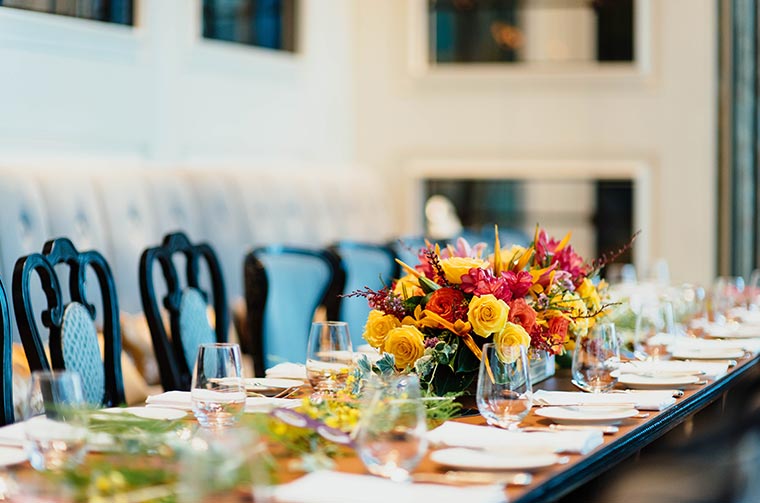 When hiring a marquee for a large event, it's crucial to consider the number of attendees. You also want to consider the conditions and layout of the setting. And of course, you don't want to forget extra amenities, lighting and sound systems which may be required. To help keep you on the right track, here are a few things to consider when considering an event marquee hire.
How many guests do you plan to have?
The size of your marquee will depend on the number of guests. If you have a large capacity marquee with a small group, it will affect the atmosphere and feel less exciting. Though of course if it's too small, you'll have another set of problems! The size of the tent will depend on whether people will be seated or standing. As a rule of thumb, you'll want at least 3.5 square metres for every 8-10 seated people, or 20 standing. Depending on your layout, for example, a longer traditional pole marquee, dimensions such as 3m x 6m can accommodate up to 20 seated guests and up to 30 standing. If you'd like help with estimating what you need, feel free to give us a call. We will be happy to provide you with clarity on what you need.
What amenities do you require?
An outdoor event will need toilet facilities. For many events, people expect a certain level of sophistication.  The portable toilet hire services seen at an outdoor event are typically of inferior quality. They can be jarring for guests when juxtapositioned alongside an event such as a wedding or work conference. So consider what sort of toilet rental service you will need based on the number of guests you plan to host. With our millennium trailer unit, you can cater for 200-250 people per day, and if your event is over a few days, we can service the unit for each day of use.
Large Event Marquee Hire: Don't forget the heat!
With our Irish climate, it can be a mistake to rely on weather conditions for the comfort of your outdoor event's guests. So if you plan on having an event – even in the spring and summer months – you should probably consider marquee heating. This will allow you to thermostatically control the temperature in your marquee no matter what time of the day it is. And no matter what kind of weather conditions you are faced with on the day of the event.
If you'd like further information on our range of services, you can contact us today.