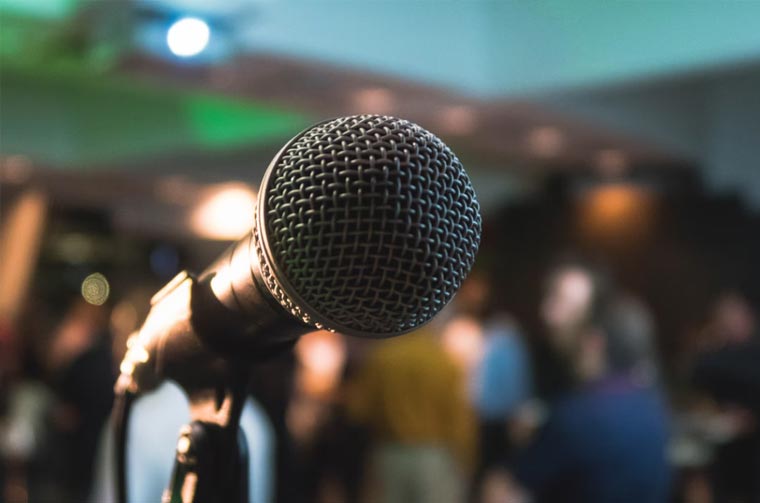 If your outdoor event requires high-quality outdoor sound systems, it's important to consider all aspects of your setup before you get started. With noise regulations, sound systems, staging and even the landscape all having an influence on the quality of your sound, it helps to have everything planned out in advance. In addition to stage and lighting hire, as part of our service, we help you ensure your event has an optimal layout not just for sound, but also for facilities, lighting, and other factors that are essential for ensuring an excellent event.
Professional Audio
It goes without saying that your sound system is essential for producing high-quality sound. We've all been to events, even large-scale professional events, where the lighting and staging were excellent, but the sound quality was sub-par. It's often one of the biggest complaints at events. You can be sure that if the vocals are muffled or you can't hear the performers when they address the audience, you're going to frustrate your attendees.
Consider the staging
We have provided mobile stage hire for many events. One of the issues we have seen interfere with a great event is that there is not enough consideration given to sound systems. If your event will involve music, it's important to prioritise the speaker system over props and other visuals.
Outdoor Sound Systems: Consider the Landscape
The geography around the event marquee and surrounding area can have a large impact on the sound quality. Make sure you discuss this in advance with your outdoor marquee provider and sound engineer so that you can ensure your staging is well-placed to take advantage of the landscape rather than having it negatively affect your sound quality. For larger-scale outdoor events, you will almost certainly need a well-planned sound design. If local complaints about noise levels are an issue, your sound engineer may need to consider 'broadband directivity, which when reduced down to 30Hz can allow the position of the PA so that anything behind the speaker system receives very little sound, whereas everything in front of the system receives high-quality sound. This, coupled with delay towers can ensure you get a good spread of sound across a large area without pollution spilling out to nearby residential areas which may be likely to make a complaint.
If you have any questions about our range of outdoor event services, you can contact us today.